Develop Your Competencies in Pain Management
A 12-Credit Online Graduate Certificate Program for Nursing and Healthcare Professionals
"If pain were a named disease, there would be much more focus on eliminating it."

       — Angela Starkweather, PhD, RN, Director of the Center for Advancement in Managing Pain, School of Nursing, UConn
Managing pain—especially chronic pain—can be extremely complex and frustrating. And unfortunately, current treatment often includes prescriptions for strong pain killers such as opioids. Yes, these can be life-savers, but they are also associated with problems of misuse and addiction.
With the goal of better understanding the causes and potentially developing better ways to treat chronic pain, the University of Connecticut (UConn) established the Center for Advancement in Managing Pain in 2015, one of the few centers of its kind in the United States. Our 12-credit Pain Management Online Graduate Certificate was designed by several of the Center's researchers, educators, and clinicians; their goal was to provide a focused series of classes in the specific field of pain management, initially for nurses who want to specialize in pain management. Today, our diverse student population includes:
Nurses with Bachelor and Masters degrees, Nurse Practitioners and Doctorates of Nursing Practice.
A wide range of medical professionals who care for patients with chronic pain, including physical therapists, internal medicine doctors, anesthesiologists, OB/GYNs, neurosurgeons, psychiatrists, among other types of physicians.
PhD students interested in pain from a research perspective, as well as clinical scientists who do translational research in the pain management field.
The program emphasizes:
Clinical pain research methodology and its translation into patient care.
Issues related to the diagnosis of pain in vulnerable populations, from neonates to end-of-life (palliative care) patients.
Pain research findings, with an emphasis on cannabis and non-opioid treatments for patient care.
Neuroscientific and biological processes, including cannabinoid mechanisms involved in acute and chronic pain.
This online graduate program is designed for registered nurses (RNs) and healthcare professionals holding a bachelor's degree or higher.
Note: For those seeking licensure in pain management through the American Nurses Credentialing Center (ANCC), some or all of this certificate's coursework may be applied towards the continuing education requirements. Please check with the ANCC to ensure applicability.
We are currently accepting applications for the Spring 2024 semester. The application deadline is Friday, November 10 at 1:59 p.m. EST. Apply now to avoid last minute processing delays.
Ends On
November 10, 2023
IN THE NEWS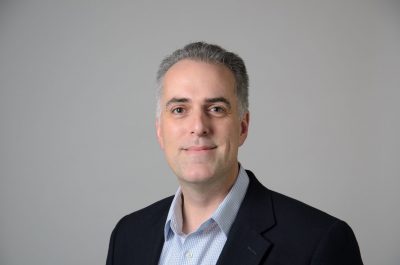 Nursing Researcher Investigating Treatment to Increased Pain Sensitivity from Opioid Use
Steven Kinsey is investigating how we might be able to use the body's own cannabis-like chemicals to treat a painful condition associated with opioid use and addiction. READ MORE